Quick overview:
---
Lima is a huge city, filled with inhabitants and many places to visit and explore. It's no wonder that it was the main city of the Spanish Viceroyalty in South America, leaving behind diverse architecture, customs, culture, and history that both Peruvians and tourists can now enjoy in the capital. With many things to do and visit, perhaps you don't know where to start, here below we recommend the best things to do on a weekend in Lima so you can make the most of your visit to this beautiful city.
Highlights:
DAY 1: FRIDAY
Morning:
Lima Downtown Free Walking Tour
The best way to start a weekend in Lima is by exploring one of its most historical areas, the Lima Downtown. In order to do this, you can book walking tours at the Tourist Information Center offices located in the Miraflores district. These walking tours are free and are based on tipping the guides for their hard work. You'll visit historical places such as the Plaza de Armas, the Peruvian House of Literature, the San Francisco Church, and many other locations. The tour is in groups led by a guide, who speaks Spanish and English fluently, ensuring you won't miss any details about these historic places in Lima.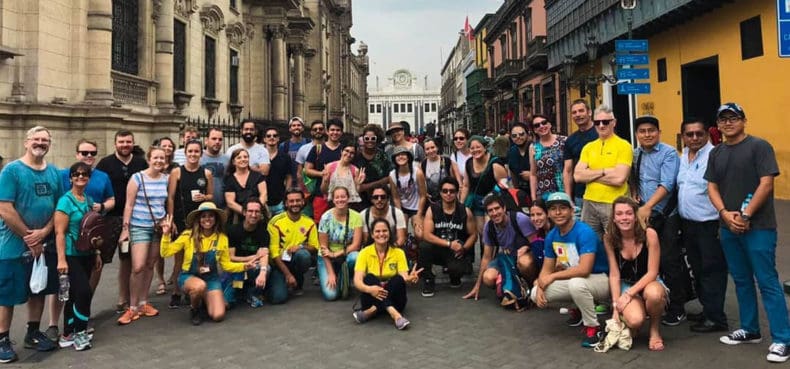 Afternoon:
Visit the Convent and Catacombs of San Francisco
This monumental complex served as the main headquarters of the Franciscan order in Peru during the colonial era and now houses significant relics from that time, including a collection of silverware, religious ornaments, altars, books, and beautiful neoclassical and baroque architecture. The highlight of the place is the catacombs, the resting place of thousands of inhabitants of colonial Lima, where you can appreciate skeletal remains through underground passages full of history and mystery. Tours are led by a guide in Spanish and English, and entry is on a first-come, first-served basis.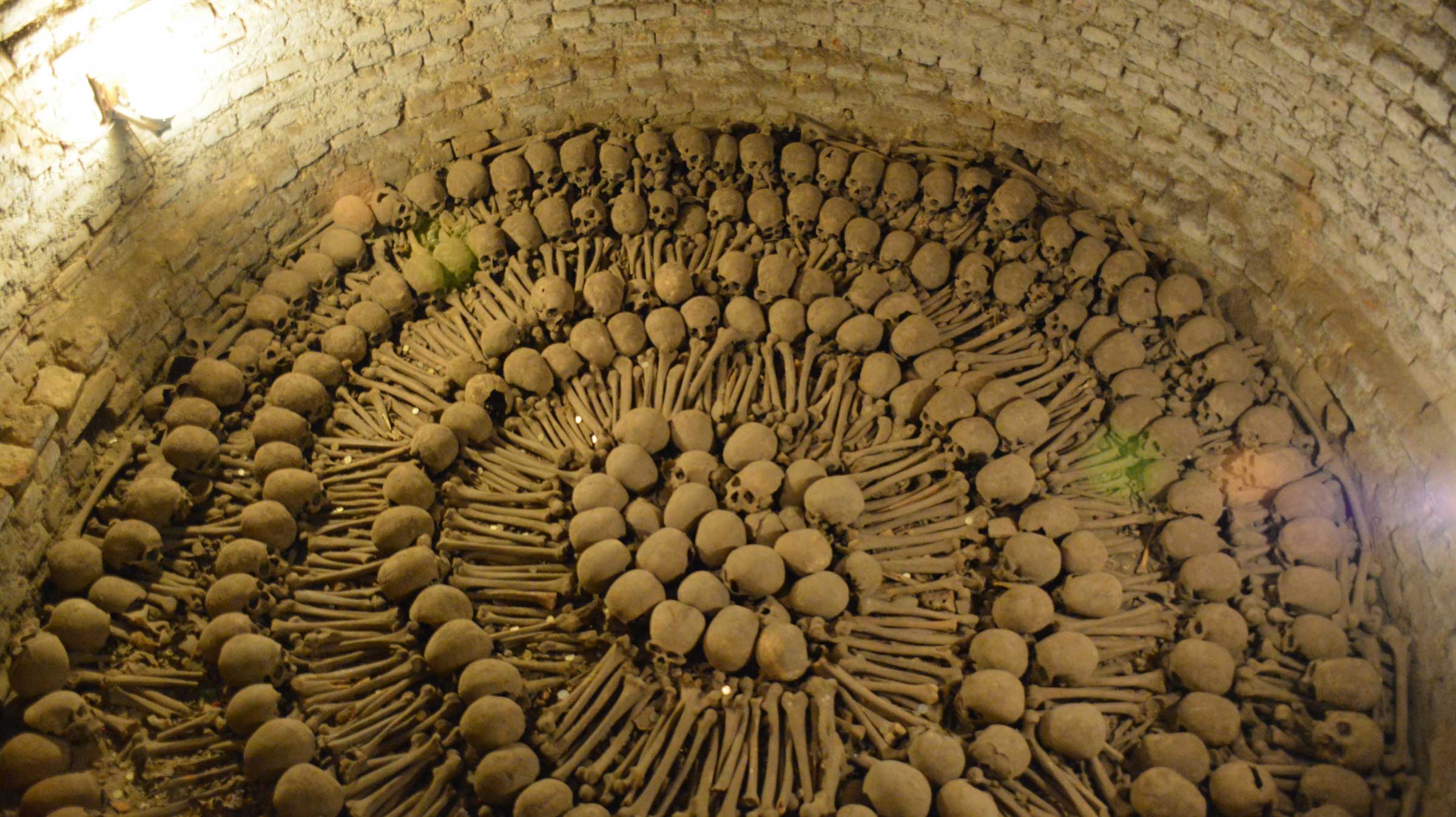 Evening:
Go for some drinks at Saha Bar
After a day filled with culture and history, the best way to unwind is by trying some drinks and/or Lima cuisine at one of the finest rooftops in the Miraflores district, Lima. Saha Terraza Cocktail Bar offers the best Peruvian dishes and exquisite drinks that you shouldn't miss. It's also the perfect place if you want to experience a friendly atmosphere and capture the best Instragam photos.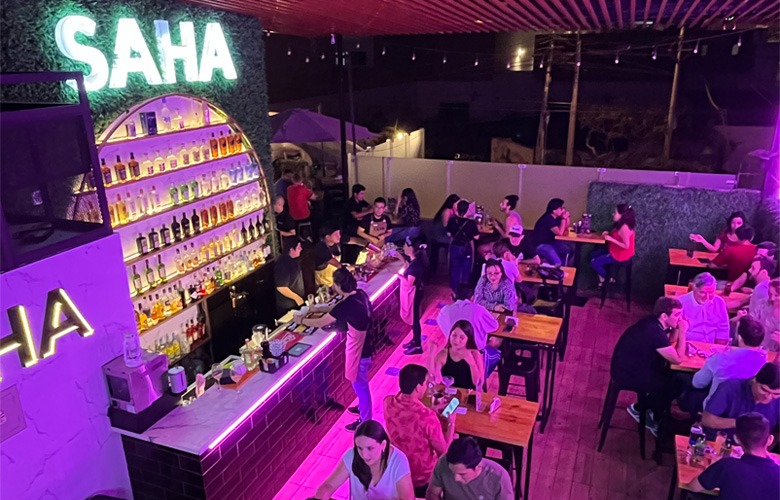 DAY 2: SATURDAY
Morning:
Explore the Huaca Pucllana Archaeological Site
Did you know there is a pyramid in Lima? The Huaca Pucllana archaeological site dates back more than 1500 years, where the inhabitants of the Lima Culture used it as an administrative and ceremonial center. It then passed through various cultures until it was eventually taken over by the Incas. The site has now been turned into a museum with ceremonial courtyards and various ancient relics worth admiring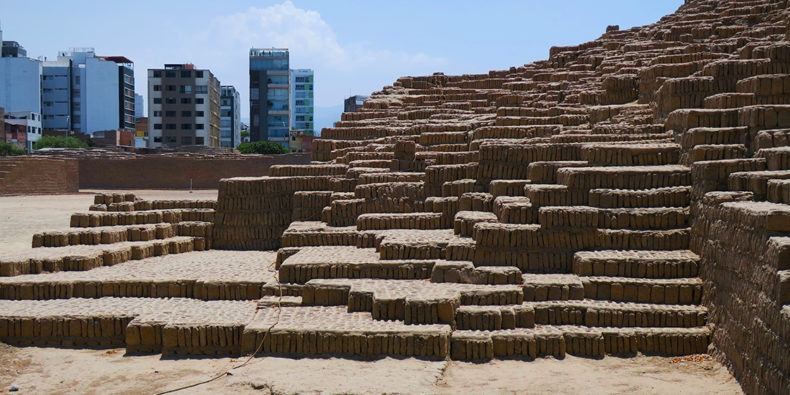 The most attractive feature is the large adobe pyramid that attracts many tourists. The great news is that it's located in Lima, in the Miraflores district, one of the preferred districts for tourists to stay. So, if you're nearby, don't hesitate to visit this magical site!
Afternoon:
Become an expert peruvian chef with Luchito's Cooking Class
Peru is globally renowned for its cuisine, and many tourists come to the country to taste various dishes and drinks. However, a better way to experience its gastronomy is by preparing the dishes and drinks by yourself. Luchito's Cooking Class will give you the opportunity to learn how to make Peru's favorite appetizer, Causa Limeña, the world-famous dish, Ceviche, and Peru's flagship drink, Pisco Sour.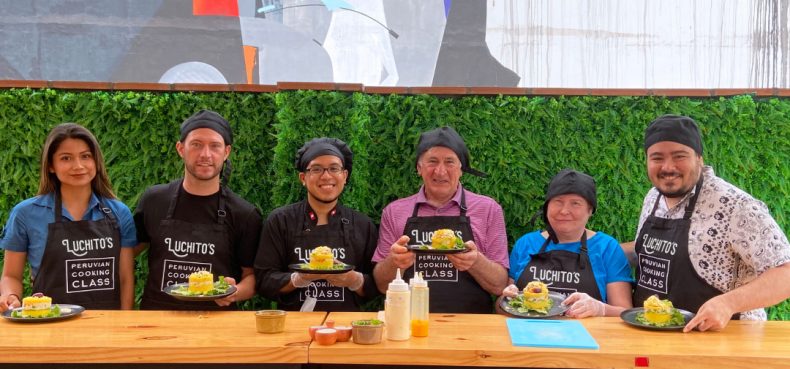 The class is led by a bilingual chef fluent in Spanish and English, who will share the best tips for preparing the dishes. Moreover, you'll get to taste your creations at the end of the class. Undoubtedly, you'll finish the class as a true expert in Peruvian cuisine!
Times:
Monday to Sunday
2:00 pm – 4:30 pm
Evening:
Enjoy a show at the Circuito Mágico del Agua (Water Fountain Park)
To end the night, the best way is dazzling your eyes with the best lights-water show in Lima. The 'Parque de la Reserva' hosts this magical site, featuring 13 cybernetic water fountains that combine with lights and music to offer an unparalleled spectacle. The park is open from the afternoon, but it is highly recommended to go during the night as you can better appreciate the light show. ¡The perfect spot for your photos on this instagrammable place!
Times:
Monday to Sunday
03:00 pm to 10:00 pm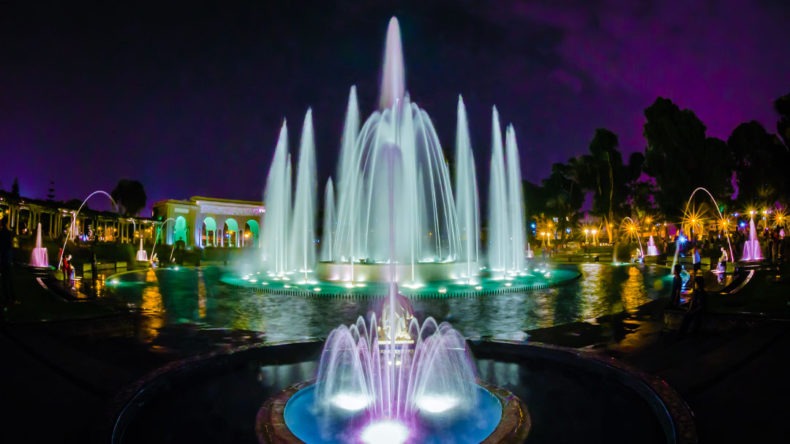 DAY 3: SUNDAY
Full Day Tour Paracas + Huacachina
To wrap up your weekend, escape from Lima and immerse yourself in a full-day tour operated by Peru Hop to two of the most attractive locations outside the capital. The city of Paracas, three hours from Lima, is a picturesque resort town where you can take a boat to the Ballestas Islands, also known as the Peruvian Mini-Galápagos, home to various birds, sea lions, and penguins.
In the afternoon, you will go towards Huacachina, with its incredible and beautiful oasis in the desert. Perfect for adventure enthusiasts, get on a buggy and then descend from the high dunes on a sandboard! It will undoubtedly be a day full of adrenaline and fun to end your weekend the best way.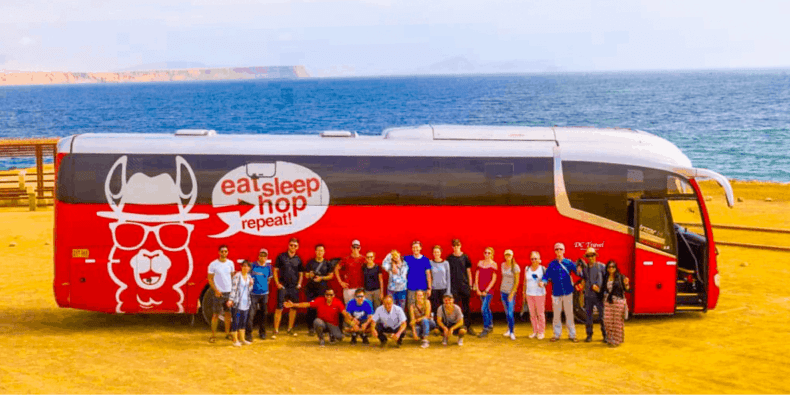 Peru Hop is highly recommended by tourists for its safety, quality, and pick-ups and drop-offs services directly at your hotel/hostel door. Additionally, you'll have a bilingual guide on the buses for any assistance you may need during the journey. If you have more time, you can visit these places in 2, 3, or even 4 days, with the option to add a flight over the mysterious Nazca Lines.
---
These are our top recommendations for things to do on a weekend in Lima. You can mix and match these activities based on your schedule and plans. Most of them are available throughout the day, including weekdays, so it won't be a problem to participate in them. The main goal is to ensure you make the most of your time in Lima, experiencing all the sights and taking short trips, which are highly popular among tourists visiting the city. Check the best short trips from Lima here!